At Home & Remote Appointments
Not able to get out of the house or too busy of a schedule? Have a family member that is homebound but has hearing issues? We offer a variety of care options outside of the office.
Audiology Home Visits
Our Doctors of Audiology make home visits to bring care directly to patients who can't make it in for a traditional appointment. We can provide full audiology services to the patient in the convenience of their own home.
While medicare and insurance does not cover home visits, we keep costs clear and simple.
The fee for the initial home visit consultation is $425, which includes a hearing test, hearing aid consultation and the home visit charge. Additional home visits after the initial visit cost $250.
Full audiology services available.
Not covered by Medicare or other insurance.
Remote fine tuning and other hearing aid services may be provided via telehealth.
Teleaudiology Services & Remote Tuning
We offer hearing devices that can be adjusted remotely to better fit your schedule and lifestyle.
We understand that sometimes it can be difficult to work an audiology appointment into your busy schedule, especially if hearing device issues hit unexpectedly. Now with teleaudiology, a new health care technology, our audiologists can provide care no matter where you are!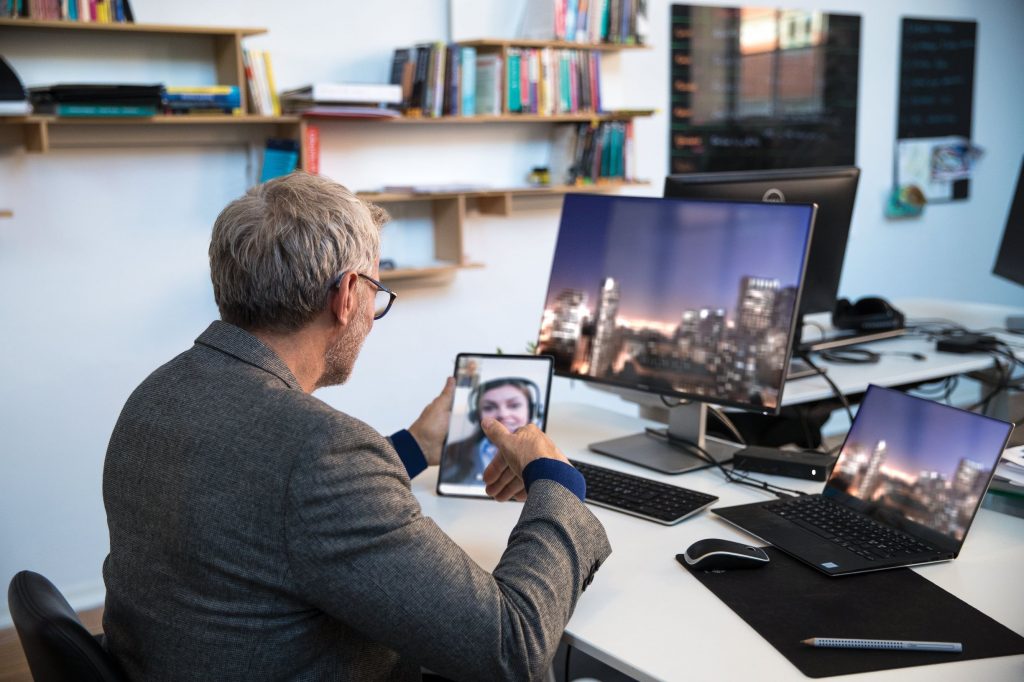 What hearing devices can be tuned remotely?
Widex, Starkey and Resound devices all allow for better telehealth for patients. All you need is an iPhone (or Android soon) to connect and tune your hearing device.
When would remote support be used?
Remote tuning can be used for a variety of regular adjustments to your hearing device including:
Creating a new listening program to maximize a listening situation (ie meeting program for meetings).
Increasing or decreasing device volume.
Making tweaks to sound quality.
Follow-up adjustment after an in office-adjustment.
Making changes to a streaming audio program.
Resetting hearing aids to former settings.
Verifying fit following an in office repair.
Who is remote tuning best for?
Remote tuning can be a great option for anyone who wears a hearing device regularly, but may find it difficult to make it into our office for regular adjustments.
Work Around a Busy Schedule
Continue Care While Traveling
Fix Unexpected Issues Quickly