What Do Big Box Stores Like Costco Get Wrong About Hearing Aids?
The basic services of big box stores just don't match up to the complexities of hearing loss.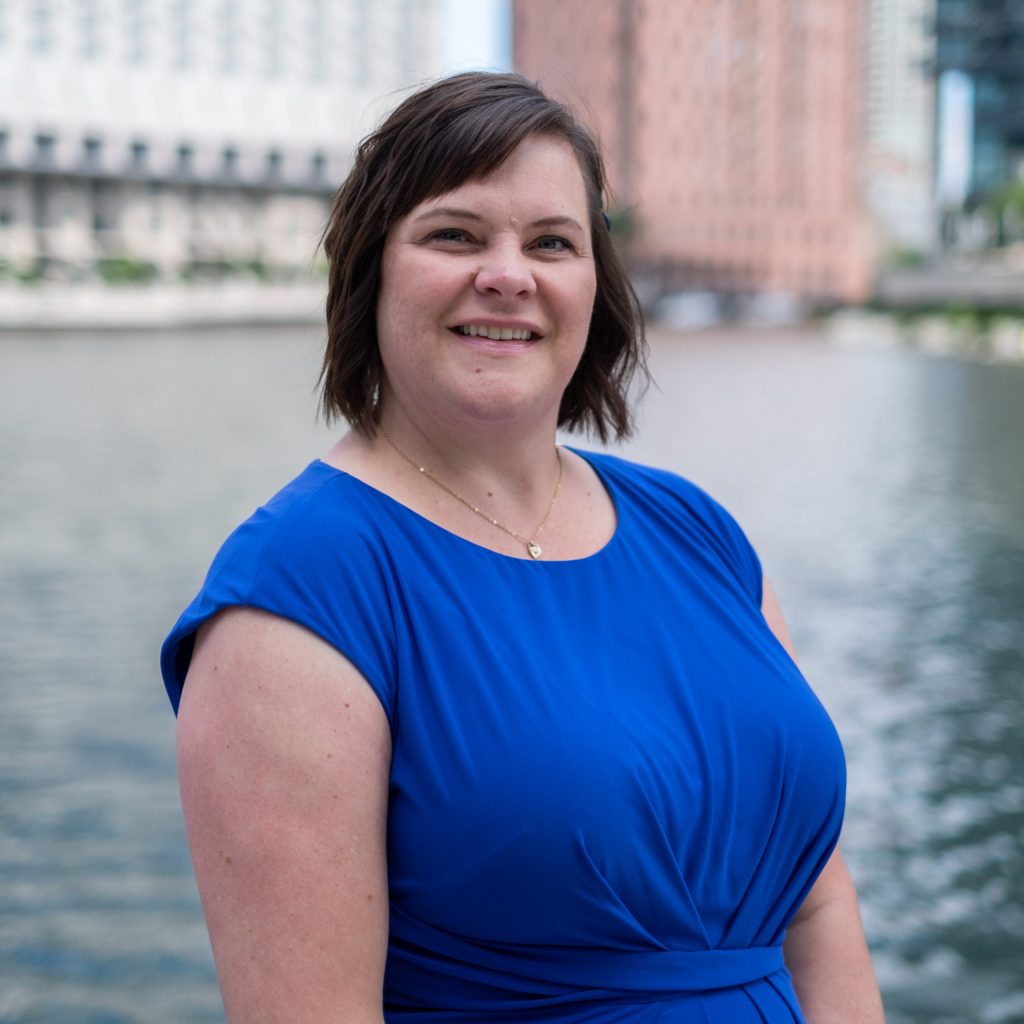 Marie Vetter-Toalson, Au.D., Doctor of Audiologist and owner of Chicago Hearing Services, breaks down the key differences between treating your hearing loss at a big box store like Costco and going to an audiologist's office.
An In-Depth Look into Why Costco Can't Compare to Care with Your Local Audiologist
Hearing health is a huge market, and it's no wonder that big players like Costco have entered the game. Much like they've done with vision, they now offer hearing tests and hearing aids to their customers. Many people who are already used to shopping at Costco and know about their low prices might be tempted to give the Costco's Hearing Aid Centers a chance.
Here at Chicago Hearing Services, we even occasionally get calls with questions about whether we can price-match Costco prices. When providing an answer, we go into the many nuances of hearing care and the differences between Costco and a real audiologist's office.
With all factors considered, we can't recommend Costco's Hearing Aid Centers for most patients suffering from hearing loss. Here's our detailed analysis.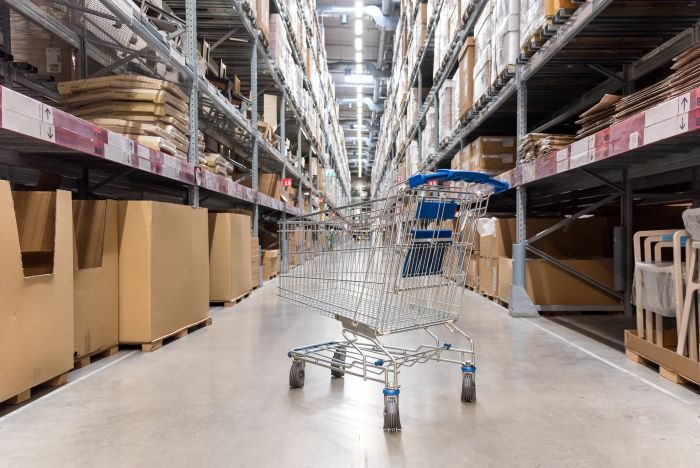 Pricing:
Debunking The Myth That Costco Offers a Better Deal
Let's start with pricing, because let's face it: Costco is able to offer very affordable pricing on a range of items, and that's why consumers love Costco. When you're exploring hearing aid options from Costco, you'll see a very appealing list of free services.
The benefits Costco promotes seem like a can't miss deal...
Free hearing test*
Free follow up appointments
Free hearing aid cleanings and check-ups
Free loss and damage coverage (with no deductible)
Free warranty periods (warranty varies by model)
Costco also offers somewhat transparent pricing, which many consumers find appealing. For example, Kirkland Signature hearing aids, the cheapest ones available, are listed on its website at $1,499.99. So, consumers know exactly what they're getting into even before they've gone to the store.
...but most audiologists match those benefits (and more!)
The truth is that while most audiologists don't list the prices of their hearing aids online in a catalog-like fashion, they offer a wider range of choices (we'll get into that below) at prices that are competitive with what Costco is offering. Plus, do you notice that asterisk next to "Free hearing test"? There's a reason for that...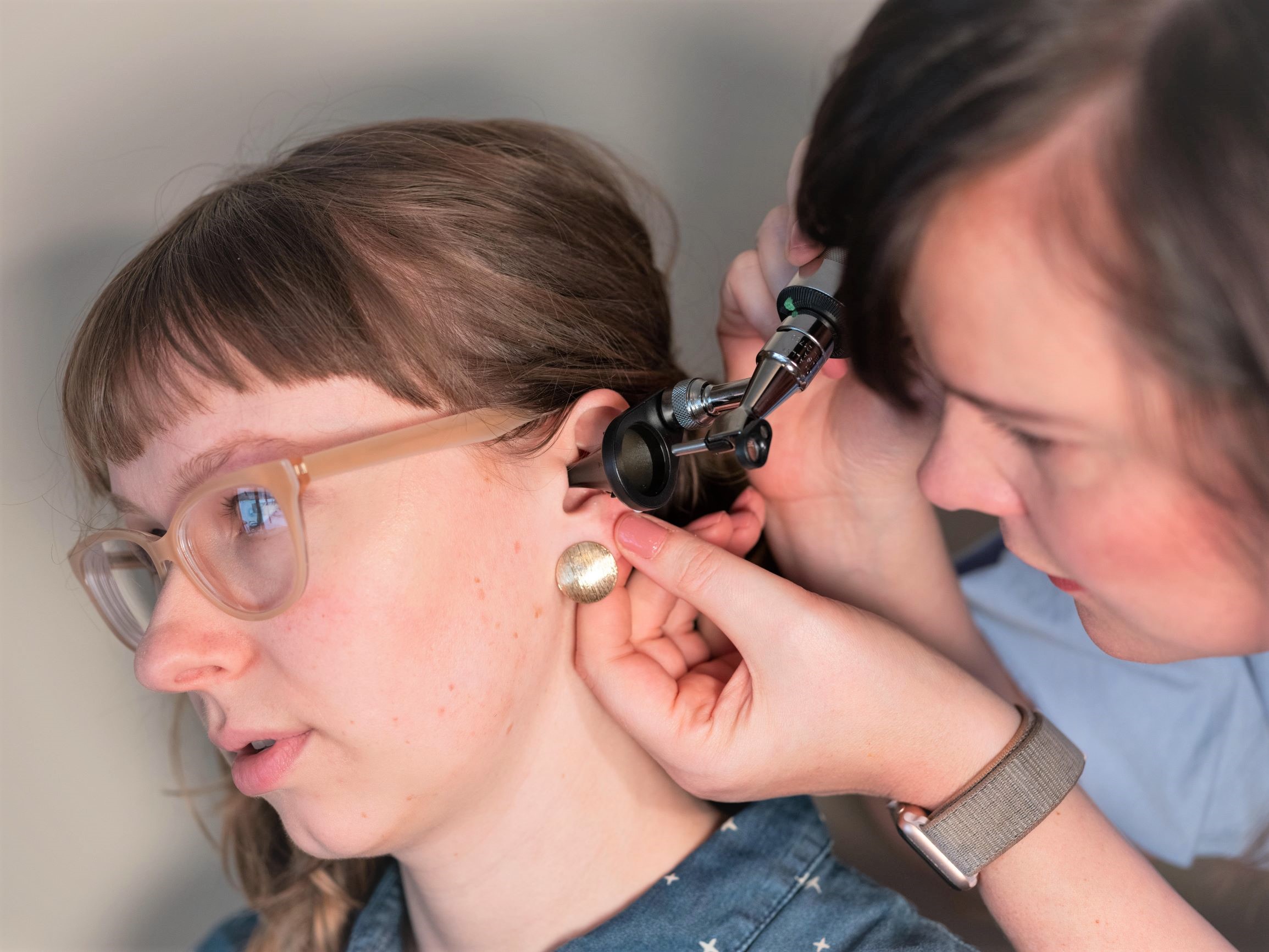 Quality of Hearing Tests:
Hearing Loss is More Complex Than Costco's "Basic" Offering
Note that there's an asterisk next to "Free hearing test" above: the fine print reads "Test is to determine if your hearing loss may be helped by hearing aids." What exactly does that statement mean?
It means the hearing test offered by Costco is a basic one that can only say you either have a hearing problem or you don't. The problem is, each kind of hearing loss is much more complex and nuanced, and knowing the intricacies of your hearing loss is how you get the right care.
The Importance of Recognizing Complexity in Hearing Loss
Hearing loss is incredibly complicated, and being able to pinpoint the precise degree of a variety of symptoms is a prerequisite to treating the hearing loss as effectively as possible.
Some patients also have complicating factors, like tinnitus, or neurological issues, or other physical ailments. All these factors need to be considered when putting together a treatment plan and selecting a hearing aid.
The Audiologist's Take
The truth is, Costco may be great at selling items in bulk, but diagnosing and properly treating hearing loss is an entirely different specialty. And, while they may be able to sell you a hearing aid that will get you a part of the way to hearing better, it's very likely that you won't leave Costco hearing as well as you could be if you had visited a proper audiologist's office.
Finding a hearing aid solution that changes your daily life starts with a proper hearing test and assessment.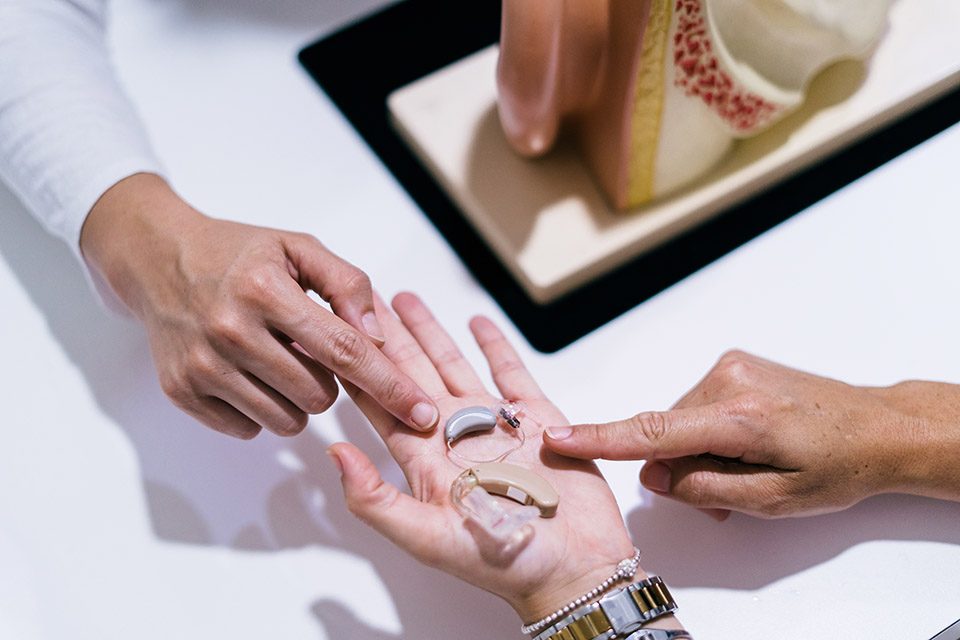 Hearing Aid Options:
Many Brands, But Less Freedom in Care & Customization
While Costco provides a lot of brands of hearing aids, they come with a major drawback—these hearing aids are locked. This means no independent provider can service or reprogram them, so patients must return to a Cosco for any follow up care.
While this may not seem like a big deal, it can be if you find you need or want to change providers in the future.
Purchasing at Coscto also comes with limitations in personalizing your product. While most hearing aids that are fit go over the ear, there are other styles and options that may be a better solution for some patients. Completely custom hearing aids is something you won't find at Costco but will definitely find at an audiologists' office like Chicago Hearing Services
Plus...an audiologist can offer you a lot more...
It's also important to remember that purchasing a hearing aid isn't the end all be all of hearing loss care. Costco focuses on a transactional model of hearing care rather than a patient-centered model, which can better get you the care and hearing aid fit you need.
Financing Options:
Don't Expect Them at Costco
This is another area where Costco keeps things as basic as possible — patients are expected to purchase hearing aids in the same manner that they purchase other products, like TVs or kitchen appliances. They do not work with patient insurance or offer financing.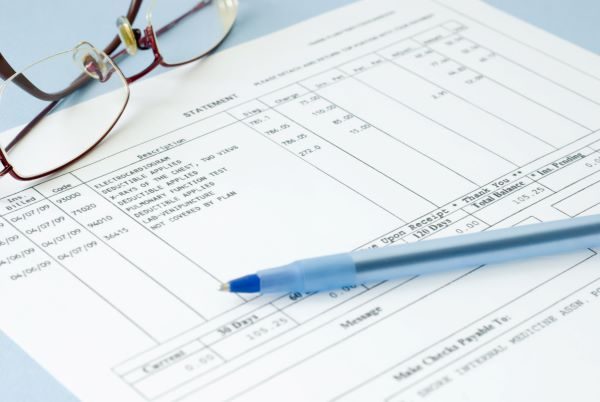 As of 2/19/21 Costco Works With No Insurance Plans
On the other hand, audiologists can work with patients to help them afford their hearing aids in a variety of ways.
As an example, here are the insurance plans we work with at Chicago Hearing Services:
Blue Cross Blue Shield PPO
Blue Cross Blue Shield FEP
United Healthcare PPO
Medicare and Medicare supplement plans
Cigna PPO
Aetna PPO
Note that unfortunately as of 2/19/21 Medicare does not cover hearing aids, no matter where you buy them, though there has been some political effort to increase that level of coverage and we may see this change in the next few years (we've been keeping on top of the latest developments).
No Insurance? Audiologists Can Offer more Payment Options
Unlike Costco, most audiologists' offices can offer a variety of service and hearing aid payment plan options from basic financing to more unique plans (like what we offer).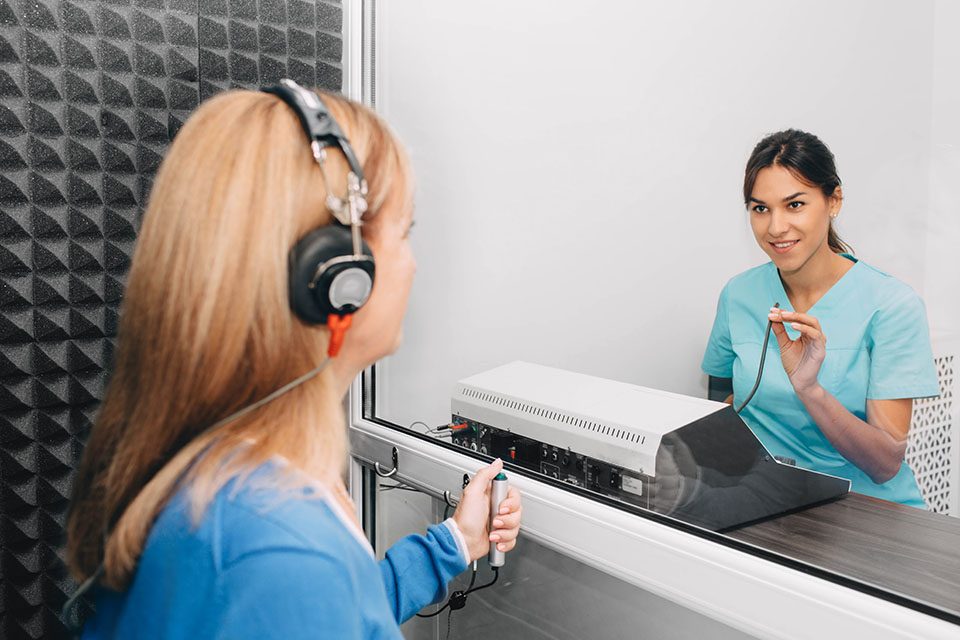 Personal Relationships
Patient Satisfaction is Built on More Than Convenience & Cost Savings
Because Costco focuses on volume, it doesn't foster the same kind of decades-long patient relationships you can expect from your local audiologist's office. It's likely over time you'll encounter multiple audiologists who don't personally know you or your hearing loss.
What You Miss By Going to Costco:
Consistency in treatment
One audiologist who knows you personally
Individual attention & understanding of your needs over time
Comfortable & Calming Experience
Able to be accommodating to your schedule
The Logistical Benefits of Audiologist-Patient Relationship
Your hearing needs don't end with the purchase of a hearing aid. You'll need post-fitting check ups, regular tuning of your device and guidance on decisions as your hearing loss changes.
Such appointments at Costco would be limited and surface level. Plus, without a dedicated audiologist it will likely be up to you to relay your hearing history and needs at every visit.
The Emotional Benefits of Audiologist-Patient Relationship
Hearing loss is a sensitive matter, and personal care can eliminate added stress and anxiety to the experience. When you know your audiologist on a personal level you'll feel more comfortable communicating your challenges and needs.
Costco Satisfaction By The Numbers
If you're more swayed by peer reviews you can see that Costco Hearing has a little under 3 out of 5 stars according to Consumer Affairs. However, Chicago Hearing Services is rated one of the Top Audiology offices according to Yelp reviews and peers have given Chicago Hearing Services 4.7 stars on Google.
My Final Take
Save Costco For The Bulk Buying
I understand the appeal every time a patient asks me about Costco: wouldn't it be great if you could get your hearing aids while also shopping for other essentials and skip a separate doctor's visit? It might even be easier to convince your loved one suffering from hearing loss to go to the local Costco but...
Costco's "One Size Fits All" Approach to Hearing Care Doesn't Always Fit
Costco's model of service is a little like a one size fits all piece of clothing. Of course for some people their simplified model will fit, but it doesn't really fit every person's unique hearing loss needs.
Some people who are fit with hearing aids at Costco have persistent problems, and are often told there is no solution for them outside of "making it work." And it's that group of people who suffer without realizing there is a solution out there—what they need is a more personalized approach with an Audiologist who has more resources to best fit the patient.
What Patient-Centered, Personalized Care Looks Like
At Chicago hearing services, we have more in depth audiological testing to better match devices to your hearing loss and Real Ear Verification equipment to fine tune your device to your needs. But most importantly, we have two audiologists you'd develop a relationship with. This allows you to get hearing care and technology recommendations based on your life and what is important for you to hear.
The Key Differences at a Glance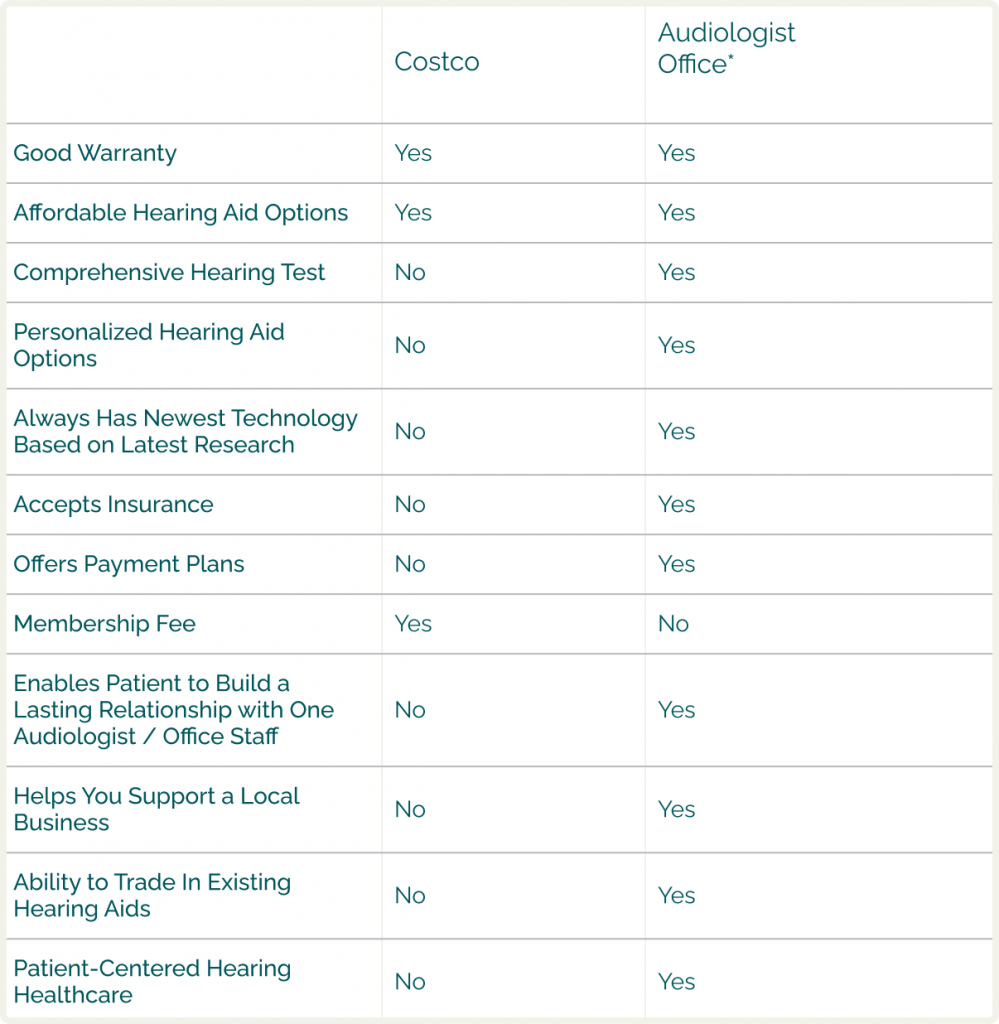 Should you go to Costco for hearing care?
My professional recommendation is to put your hearing in the hands of a specialist instead.
There are too many downsides to Costco's cookie-cutter approach to treating hearing loss — this is a case where it really is worth it to make the trip to a real audiologist for a more personalized, thorough diagnosis, more personalized hearing aid options to suit every patient, flexible payment plans, and a better patient-audiologist relationship.
If you or a loved one are considering Costco, I encourage you to get in touch with us to discuss your options. Ultimately, we want you to make the best decision for you and your needs. In nearly all cases, we are able to provide a higher standard of care and equal or better hearing aids at a comparable price.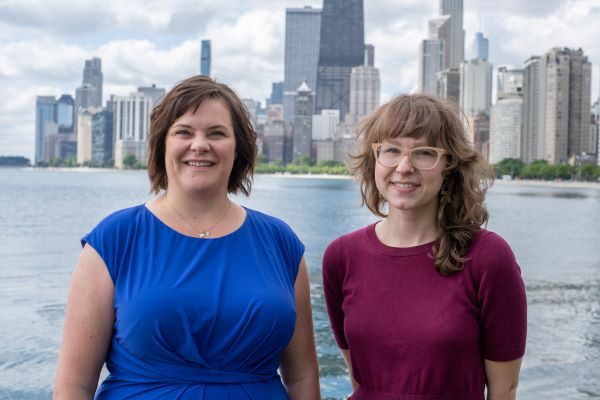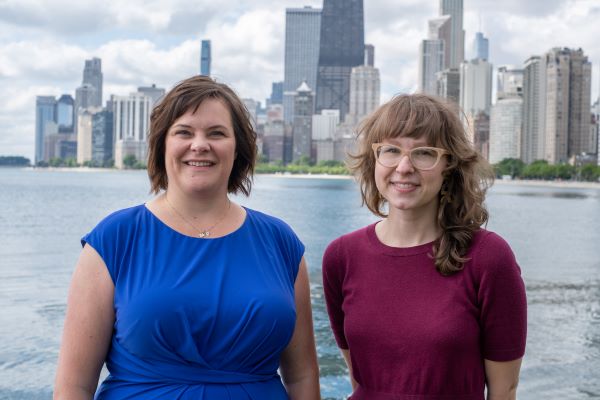 Our passionate audiologists are ready to help you feel happy and confident in your daily life.
Get the support to find the right hearing solution and stop feeling defined by your hearing loss.