When I ask a small child what they want to be when they grow up, I never hear "An Audiologist".  Instead I hear fireman, nurse, teacher, doctor, princess, spaceman and other creative ideas.  I'm happy to say though, that recently when I asked my 9-year-old sister, Kathleen, she replied, "I want to be just like you!  I want to be a hearing doctor!"  I felt so accomplished that I was a role model for a little child and they actually aspired to be like me!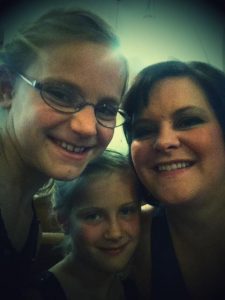 Maybe you are reading this because you are interested in being an audiologist, maybe you know someone wanting to be an audiologist, or maybe you have no idea what you want to do and you are curious–well this post is just for you!
Because every audiologist has their own path toward their profession, the journey I am going to explain may range.  Typically, in undergraduate studies, students may major in Communication Sciences and Disorders (also called Speech and Hearing Science).  During this time, students take a variety of classes including speech and hearing science, anatomy and physiology, language development, language disorders, acoustics, intro to audiology, aural rehabilitation, statistics, and psychology classes.  These classes all help prepare someone for the long road of graduate school.

There are many Audiology Doctorate programs throughout the country.  A solid program will prepare the student to be not only an outstanding clinician but also a successful professional. Here is a small list of schools that may help someone when looking into this great profession and career.  An added for bonus for me when I was applying was getting to go to a school with a very successful football team (GO Buckeyes) and experiencing a Big Ten football experience including the game of the century as #1 Ohio State played #2 Michigan!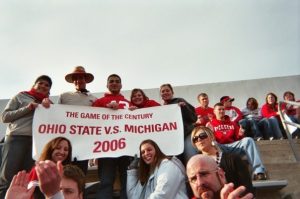 Graduate school is intense, can feel overwhelming, and create doubt.  On the other hand, graduate school is where you learn so much information and allows you to be the professional you strive to be.  There is a sense of accomplishment, reward, confidence, and wow how did it go so fast feeling.  Audiology programs do vary but all programs have classes consisting of diagnostics, hearing aids, pediatrics, aural rehabilitation, auditory brainstem response, cochlear implants, vestibular, psychoacoustics, and others.  In addition to classes there is clinic both at the university and at outside sites.  The great thing about The Ohio State University's program when I was there, was their specialization track.  Each of us took additional classes in other departments to help strengthen our audiology experience.  My specialization of public health and epidemiology allowed me think about audiology and hearing loss very differently.  It strengthened my skills when discussing hearing loss prevention and think creatively about prevention programs.  On the day of my graduation, I stated, "wow people with graduate degrees earn each letter and period behind their name".  Graduate school is a lot of late nights, early mornings, downstairs in the lab, writing papers, hours at the library, a few tears, but also a great sense of unity within in the class.
I always advise my students I work with to go to a reputable program and to do some research.  This can be very important when trying to finding a job after graduation.  The great thing about audiology is that the need for our profession is always present and it ranks high among other jobs!  Wall Street Journal ranked Audiology #4 in 2013.  Audiologists can work in a variety of settings and can really create our own destiny.  These settings can include private practice, schools, universities, hospitals, ENT clinics, VA clinics, research, manufacturers, industrial, and various others.  Audiologists can work with children or adults and because the scope of practice is large, vary rarely does an audiologist do the same thing everyday.
Blood, sweat, and tears is involved in the road to be an audiologist and earn a Doctor of Audiology but for me was worth each step.  Do some research, and I hope to hear in the future more children say "I want to be an Audiologist".