Because October is Protect your Hearing Month I cannot go without talking about one of the pivotal moments of my life!  During one of my Audiology classes Gail Whitelaw, PhD, mentioned her friend, Michael Santucci, AuD, and at that moment I knew I was moving to Chicago.  Why do you ask?  Well, Michael has a very unique audiology business, Sensaphonics Hearing Conservation.  It was doing my externship with him at Sensaphonics (www.sensaphonics.com) that I met a not only a great mentor but a great friend!  Michael taught me more than just audiology but rather how to be creative, how to talk to patients, the importance of relationships, and how being passionate plays a strong role in success.
Hearing loss prevention
So why the shout out to Sensaphonics?  Sensaphonics is a company that specializes in hearing conservation and hearing loss prevention for musicians.  Sensaphonics is the only in-ear company in the world that is owned by an audiologist with the purpose of providing products of superior quality with the goal of preventing hearing loss for musicians and other live sound clients.  They focus on not only a great product but also educating for their clients.  Since October is Protect your Hearing month I thought it would only be appropriate.  Sensaphonics is the only in-ear company that makes silicone monitors with excellent sound quality and great feel.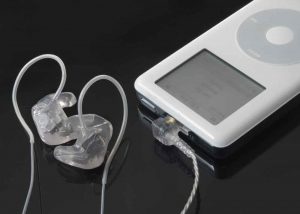 Specially trained for musicians
My time at Sensaphonics allowed me to be specially trained to work with musicians and to help them protect their hearing.  As a Golden Circle audiologist, I know the lingo and can find the best solution for each musician or live sound client.  I understand the musicians needs and how best to serve them.  A lot of hearing loss prevention is about education to propel change in the mindsets and behaviors of the clients, and that is what I focus on.  To learn more about their in-ear monitors, contact me, contact them ([email protected]), or head to their website (http://www.sensaphonics.com).  Yes, there were perks to my training like attending National Association of Music Merchants (NAMM) shows in Anaheim each January, seeing many different music performances, but most of all some great connections and friends.

Custom hearing protection
Sensaphonics' products and other custom hearing protection is not just for a professional musician.  Audiologists can customize bluetooth headsets, television and radio earpieces, iPod and other headphones.  Custom hearing protection is great for someone who attends a lot of concerts, works around noise, snoring spouses, dentists, and countless others.  The benefit of using Sensaphonics earplugs over other companies is that they understand acoustics and their earplug are of proper length to get the best sound quality.  Because of the medical grade silicone that they use, the earplugs will not harden or shrink over time.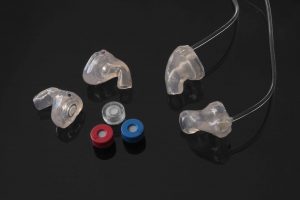 My time at Sensaphonics helped me discover my favorite band.  I want you to continue to hear your favorite band and also discover new ones so make an appointment with an audiologist for custom hearing protection and accessories!